Writing Off the Page:
A Literary Salon Series with North Carolina Poet Laureate, Jaki Shelton Green,
featuring Nicholle Young
Youth in the 9th-12th grade age range are eligible to apply for this workshop. To apply, email a 1-page writing sample to longleafpress@gmail.com. You may send one writing sample to applyfor all three workshops in the series.
Day 1 (Wed., Apr. 26 from 4-6 PM at the Arts Council of Fayetteville and Cumberland County)
"Building Our Human Museums" is a literary salon exploring the concept that what we keep keeps us. North Carolina Poet Laureate, Jaki Shelton Green, will discuss how a personal relic informs her history and identity. Then she will talk with students about the things we keep–both as individuals and as a community–and how our personal and collective identities are shaped by the stories we tell in relation to these relics. Each student will construct a human museum using the materials provided, and then we will write letters to the curators of our museums.
Day 2 (Thurs., Apr. 27 from 4-6 PM at the Cameo Theatre)
Students will view the documentary, Romeo is Bleeding, and discuss themes that resonate with their own life experiences and how poetry is a powerful framework for storytelling.
Day 3 (Fri., Apr. 28 from 4-6 PM- We will meet outside the Arts Council for a local history tour led by Nicholle Young, followed by a writing exercise led by Jaki Shelton Green)
"Writer as Agitator and Historian"
After students have toured various historical sites in their Fayetteville community, in addition to examining the wealth of primary sources (articles) that Ms. Nicholle Young will provide, they will write a love letter to the Market House to signify their emergence as young historians, researchers, and agitators who are understanding the importance of their communal lineage and connections to history. Their love letters represent the witness, power, and worth of their voices inside the complicated told and hushed stories of a history they were born into. We strongly propose these letters be archived in the History Museum as artifacts for future scholars and researchers.
Jaki Shelton Green, ninth Poet Laureate of North Carolina is the first African American and third woman to be appointed as the North Carolina Poet Laureate. She is a 2019 Academy of American Poet Laureate Fellow, 2014 NC Literary Hall of Fame Inductee, 2009 NC Piedmont Laureate appointment, 2003 recipient of the North Carolina Award for Literature. Jaki Shelton Green teaches Documentary Poetry at Duke University Center for Documentary Studies and was appointed the 2021 Frank B. Hanes Writer in Residence at UNC Chapel Hill. Additionally, she received the George School Outstanding Alumni Award in 2021. Her publications include: Dead on Arrival, Masks, Dead on Arrival and New Poems, Conjure Blues, singing a tree into dance, breath of the song, published by Blair Publishers. Feeding the Light, i want to undie you published by Jacar Press, i want to undie you English /Italian bilingual edition published by Lebeg Publishers. On Juneteenth 2020, she released her first LP, poetry album, The River Speaks of Thirst, produced by Soul City Sounds and Clearly Records. Jaki Shelton Green is the owner of SistaWRITE providing writing retreats for women writers in Sedona Arizona, Martha's Vineyard, Ocracoke North Carolina, Northern Morocco, and Tullamore Ireland.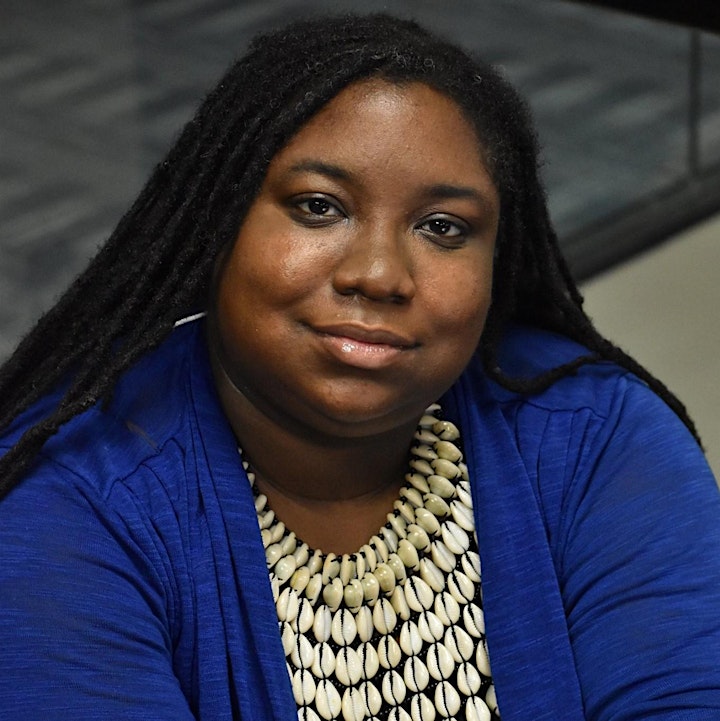 Ms. Nicholle Young St. Leone researches and preserves local & regional area Black history and assists in community archiving as a part of the mission objective of the Archives & Special Collections. She graduated in 2021 from FSU with a bachelor's degree in Interdisciplinary Studies and currently attends North Carolina Central University's Master's Degree Program in Library and Information Science with a specialization in archives and records management. Ms. Young-St. Leone is currently working on two documentaries, Experiences of Black Women of Cumberland County and Nobody Gave Me Permission, the story of Harlem Civil Rights Activist, Ora Mobley Sweeting.