ap It Up! (A Workshop with Jeffery Boston Weatherford)
This workshop is open to Cumberland County youth in the 7th-12th grade age range.
In this workshop participants will learn about the history of Hip Hop in the United States, how it started, the literary devices involved, and major figures involved in conception. From there, Jeffery will lead the students in the creation of their own rap based on a subject the majority votes on.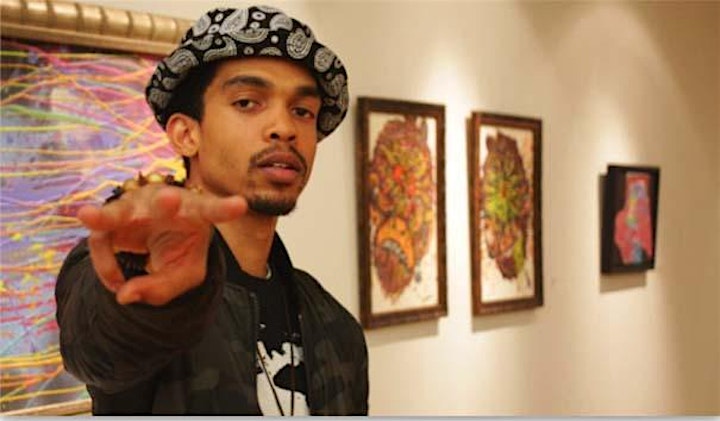 Jeffery Boston Weatherford is an award-winning children's book illustrator and an internationally known spoken word performance poet. He created the global hip hop collective known as TRiiiBE Worldwide. He has performed with big names like the Wu Tang Clan, OSHUN, and Azalea Banks. He has spoken to youth all over the world, even as far as Africa and the Middle East. He has illustrated 3 books to date, You Can Fly: The Tuskegee Airmen, Call Me Miss Hamilton, and lastly KIN, which is due to launch sometime in late 2023 / Early 2024.